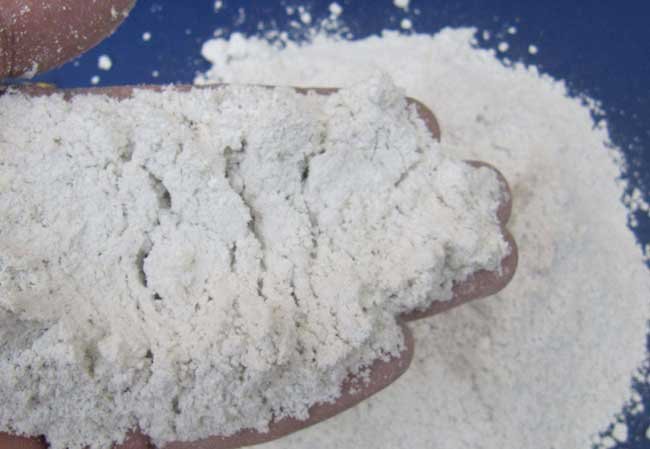 The color of the micro-silica powder is between the light gray and the dark gray, SiO2 itself is colorless, its color depends mainly on the content of carbon and iron oxide, the higher the carbon content, the darker the color, the other Natural silica fume color dark. The particle size of the silica powder is less than 1um, the average particle size is about 0.1um, which is 1/100 of the diameter of the cement particles. Therefore, the silica powder can be highly dispersed in the concrete and filled with the cement particles to improve the density. Silica powder has a very high activity, can be faster and more comprehensive and hydration of hydrogen hydride hydration reaction.
Application area:
1) Concrete or Shotcrete
• Increase its density and strength, improve the performance on its durability,
impact resistance, corrosion resistance, anti-permeability and frost resistance etc
2) Refractory material & Ceramics material
• Greatly improve its density, strength and high temperature performance.
3) Cementitous Repair Products (Mortars & Grouts)
• Low permeability, increase resistance from chlorides, acids, nitrates and sulfate etc
4) Oil Well Grouting
• Increase durability and compressive strength, decrease permeability, better control of gas leakage
5) Concrete Tile, roofing & wallboard,panels
• Lightweight and improve the strength
6) Polymers & rubber product
7) other application, such as waterglass industry, thermal insulation material etc.
White Microsilica is a dry powder microsilica admixture for refractory.
White Microsilica is a pozzolanic material that consists primarily of fine silicon dioxide particles in a non-crystalline form.
White Microsilica meets the requirements of ASTM C-1240 and contains a minimum of 97% silicon dioxide (SiO2)
Henan Superior Abrasives I/E Co., Ltd is one of the largest Silica Fume Suppliers in China, and also the premium source of high-performance Silica Fume products for concrete and refractory industries.
Welcome to visit our factory, if you have any question or any need, please contact us by Email gaom@superior-abrasives.com or directly leave your message on the following form, we will reply you in 24h, thank you very much.