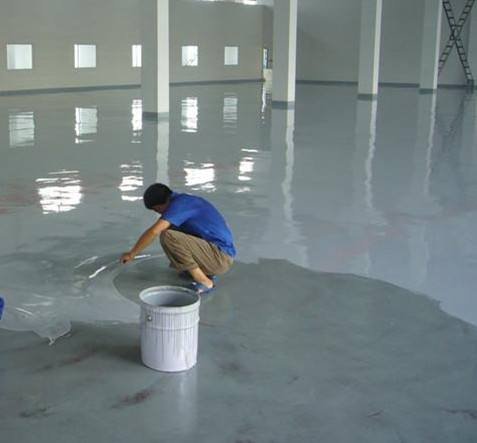 The silica fume in wear-resistant floor can fully disperse, filling in the gap between the cement particles, the slurry is more dense, microsilica volcano ash activity index reached 110, effectively substitution coefficient reach 3-4, especially after cement hydration Ca (OH) 2 have strong absorption, form well developed calcium silicate gel, greatly enhance the strength of the floor.
Strength increase: when the amount of admixture is 5-10%, the compressive strength of concrete can be increased by 10-30%, and the flexural strength is increased by more than 10%.
Increasing density: when adding 10%, the impermeability is increased by 5-8 times, and the ability to resist carbonation is increased by more than 4 times.
Increased frost resistance: the concrete with 10% silica fume reduce 1-2% relative dynamic elastic modulus after 300-500 freeze-thaw cycles, while the relative dynamic elastic modulus of ordinary concrete decreased by 36-73% after 25-50 cycles.
Increase early strength: the compressive strength of R1 in the control group increased 30%, and R3 increased by 40-50%.
Increasing erosion resistance and erosion resistance: the ability of micro silica fume concrete is higher 0.5-2.5 times than that of ordinary concrete, and the ability to resist cavitation is increased by 3-16 times.