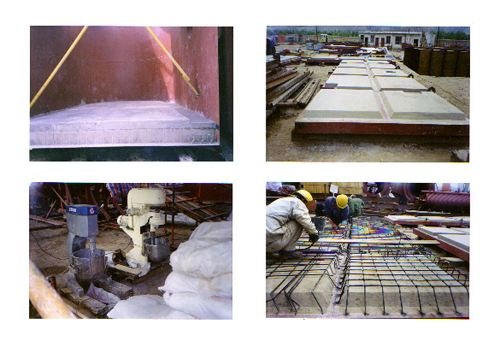 Silica Fume is widely used in refractory industry. The practical application in the following aspects:
1.Instead of pure aluminum oxidation mud as refractory materials
2. As additive production in amorphous and shaped refractory products, greatly improve strength, high temperature
performance.
3. Used as coagulant agent in the pouring of steel barrel's monolithic lining.
4. As binder, coagulant agent, additives in the production of other refractory.
More information about Refractory admixture silica fume: http://www.silicafumesupplier.com/micro-silica-fume-for-refractory.html
Micro silica Fume for Refractory technical parameter:
Test Item
Standard
Result
Standard
Result
Standard
Result
Standard
Result
SF85
SF90
SF94
SF96

SiO2(%)
85%min
87.94%
90%min
92.21%
2.0%max
95.46%
2.0%max
97.68%
Fe2O3(%)
2.0%max
0.47%
2.0%max
0.57%
2.0%max
0.04%
2.0%max
0.02%
Al2O3(%)
2.0%max
0.42%
2.0%max
0.51%
2.0%max
0.27%
2.0%max
0.18%
CaO(%)
2.0%max
0.51%
2.0%max
0.64%
2.0%max
0.11%
2.0%max
0.05%
Na2O3(%)
2.0%max
0.63%
2.0%max
0.58%
2.0%max
0.41%
2.0%max
0.10%
Moisture(%)
2.0%max
0.50%
2.0%max
0.74%
2.0%max
0.34%
2.0%max
0.38%
Loss on Ignition(%)
3.0%max
2.43%
3.0%max
1.47%
3.0%max
1.42%
3.0%max
1.01%
Bulk Density

(Densified)

550-700kg/m3
650kg/m3
550-700kg/m3
650kg/m3
550-700kg/m3
650kg/m3
550-700kg/m3
 650kg/m3
Bulk Density

(Undensified)

300-380kg/m3
330kg/m3
300-380kg/m3
330kg/m3
300-380kg/m3
330kg/m3
300-380kg/m3
330kg/m3
Particle Size

+/-0.045mm

99.00%min
99.67%
99.00%min
99.87%
99.00%min
99.89%
99.00%min
99.98%